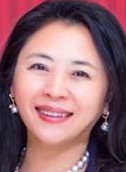 Jane Liu


Chairman
As the founder of PR China, Jane was also one of the founders of Christensen International. Serving as Chairman of Greater China, Jane helped Christensen start and build its Asian business. For over six years at Christensen, Jane was in charge of Asia Pacific business development. Under her management, Christensen not only established its leadership in the Asian investor relations field, but also built a strong track record in IPOs, financial PR, strategic M&A communications and crisis management.

Jane managed many IPO projects in Hong Kong, New York and NASDAQ and trained many senior executives of Asian companies in capital markets and strategic communications.

Prior to Christensen, Jane was a Sales and Client Service Manager in New York and Hong Kong at Citibank. While working for Citibank, Jane acquired substantial capital markets expertise. She helped define and execute equity capital market strategies for companies in China, Taiwan, Hong Kong, Singapore, Philippines, Australia, New Zealand, India and Pakistan.

Prior to Citibank, Jane worked in the sales department at Compliance Consulting in the Silicon Valley and in public relations/sales for McDermott, ARCO and Lockheed in Beijing. These experiences enabled Jane to skillfully bridge Asian and Western business cultures and acquire extensive business knowledge about SOE and joint-stock enterprises.

Jane holds an M.B.A. from the University of Texas at Austin, and a B.A. from Beijing University.